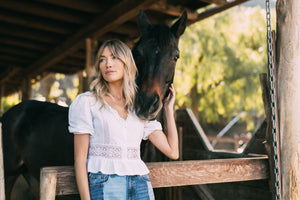 Sustainability is a commitment, not a trend
Full transparency
Through our sustainable certifications and factory audits, we offer a comprehensive assessment of the social and environmental performance of every garment we produce.
Responsibly sourced material
We only use recycled, organic, or sustainably-certified fibers/fabrications. To reduce waste, we use recycled trims, eco-friendly product tags and packaging.
Water saving technology
From fabric to finish, we are reducing our water usage by 90%. In addition, we use a water recycling system that recycles 80% of the runoff water.
Energy-Efficient Factory
Energy efficiency is an important component of our company's circular strategy. Our automated cutting, sewing, and finishing increases productivity and reduces energy output.
Social Responsibility
Our high standards of ethical manufacturing engage directly with our supplier's safe workplace, fair wages, and overall welfare of our factory partners and employees.
■ We have eliminated harmful dyes and chemicals in our manufacturing process.
■ Our Ozone technology harnesses natural bleaching capabilities. Offering novelty washes and specialty bleach effects without using water, bleach, and other harmful chemicals. As a result, our jeans achieve an authentic vintage look while substantially reducing the environmental impact.
■ You can be sure that every component of our denim has been tested for harmful substances and therefore certified as harmless to human health.